A new personality study revealed that Millennials are almost entirely made up of exceptionally irritating and mistimed Tina Fey quotes.* Interviewers said it was exceptionally difficult to engage in any conversation that didn't end in the interviewee pulling up a meme on their phone while saying "I'm so Ironic".
Interviewers described the experience as "Super F*%king Annoying" and "Like talking to someone with a brain transplant, but the new brain that they got was just netflix subscription" and "They seem to think that the idea of liking food is akin to some kind of comedic mecca".
Here were the most common responses to questions asked during an extensive interview process that spanned a cumulative 140 hours:
Where do you see yourself in 5 years?
What's your favorite quality about yourself?
What's your favorite way to relax?
What do you look for in a romantic relationship?
Would you say you have any non-recycled qualities that define you as an individual?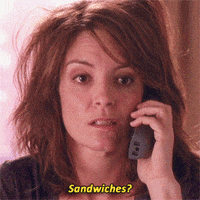 I'm gonna go ahead and leave in order to save what's left of my faith in humanity
*The other 13% is 8% Mason Jar Recipes and 5% insecure alcohol consumption.